Freitag, 17. Februar 2017, 20:00 Uhr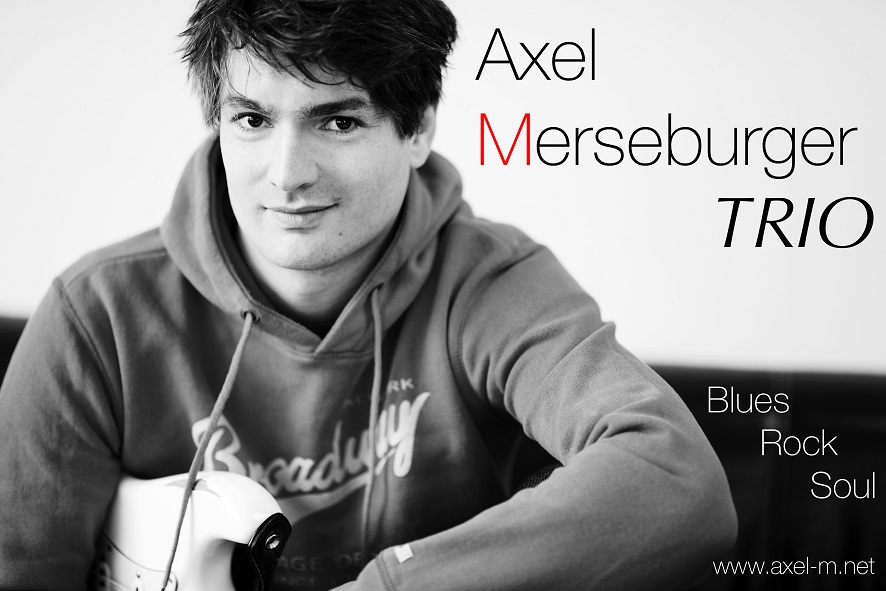 AXEL MERSEBURGER hat den Blues. Doch wer denkt, dass Blues "Alte-Männer-Musik" ist, wird hier eines besseren belehrt. Die Jungs geben immer 100 Prozent und bestechen vor allem durch dynamisches Interplay. Mal gefühlvoll, mal mit durchgetretenem Gaspedal! Die im Repertoire vorhandenen Cover, sowie die Eigenkompositionen zeichnen sich durch eingängige Melodien aus. Seine Songs verbinden die Genres Rock, Blues und Soul miteinander. Axel Merseburger, der Frontmann dieser Formation spielte viele Jahre bei East-Blues-Experience, einer der erfolgreichsten Bluesbands im ostdeutschen Raum.In seinen deutschsprachigen Texten beschreibt er das Leben von seiner ernsten, aber auch humorvollen Seite. "Kauf Mich" ist das Debüt des Gitarristen, Sängers und Songwriters. Mit Tobias Streubel an den Drums/ Percussions, Peter Stojanov am Bass präsentiert sich hier ein energetisches, traditionell und doch modern klingendes Trio. Einmal gesehen und gehört wird sofort klar, diese Jungs verstehen ihr Handwerk und wissen ihr Publikum zu begeistern.
"Hundertmal wurde der Blues für tot erklärt, und doch ist er immer wieder aufgestanden. Natürlich lebt er von seinen Altmeistern, natürlich spielt man auch heute noch die Jahrzehnte alten Standards. Aber glücklicherweise gibt es an nachwachsenden Talenten keinen Mangel. Einer von ihnen ist Axel Merseburger." (Torsten Meyer, deutsche-mugge.de)
Please accept YouTube cookies to play this video. By accepting you will be accessing content from YouTube, a service provided by an external third party.
If you accept this notice, your choice will be saved and the page will refresh.
---